Explore The Underwater World With
Explore the underwater beauty of gozo
Islands Tec Dive is a small dive center in the heart of Gozo, Marsalforn, offering daily diving and courses. As we operate on a small scale, we have the flexibility to accommodate everyone in his and her needs.
We focus on high-quality service, giving each of our customers the best service. Starting from pick up before the dive until drop-off at the accommodation.
Most of our dive sites are reachable from shore, and as Gozo is fairly small, it is easy to reach them in no time with one of our cars.
Our diving school offers a wide range of diving courses and specialties with SSI and PADI, from beginner to professional level. Moreover, do our dive instructors and guides speak English, French, German, Spanish and Italian!
To enjoy your carefree holiday dive-package in Gozo, we at Islands Tec Dive are glad to assist you with all your vacation needs. From Malta airport transfers to car hire, from your holiday accommodation to boat trips, we can arrange your all-inclusive package: for individuals, groups and dive clubs.
"From birth, man carries the weight of gravity on his shoulders.
He is bolted to earth. But man has only to sink beneath the surface, and he is free."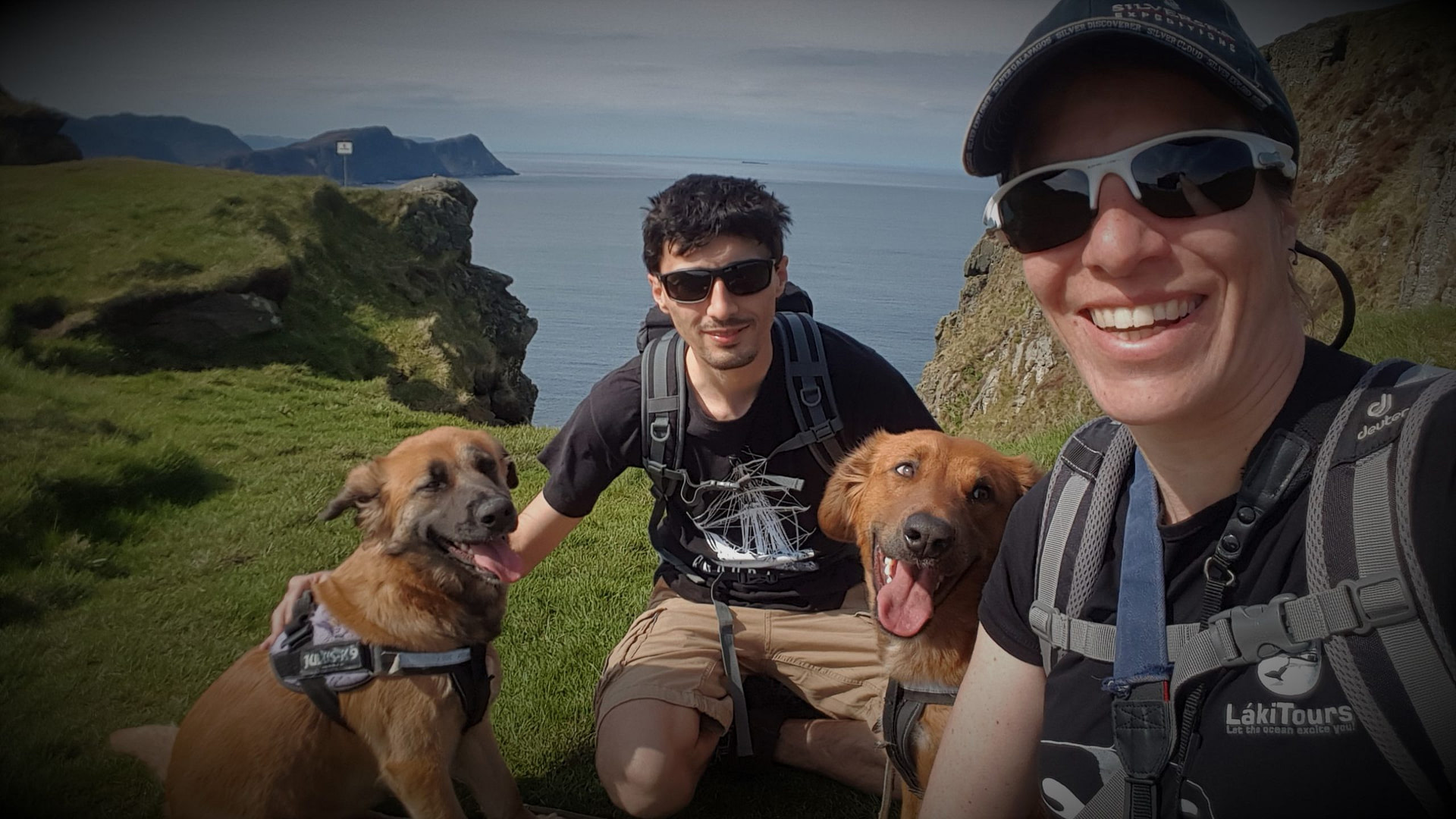 This winter a new management team will take over Islands Tec Dive as Fred is going into a well-deserved retirement.
Fred has been managing the dive-center for the last five years, but now it's time for him to keep focusing on travelling again. If you are looking for him and don't find him in the mountains of Savoie, he is probably diving with whale sharks in Madagascar.
Manuel from Brittany and Sarah from South Tirol will bring now a few interesting innovations in. Both of them lived and worked for many years in high-end resorts and diving schools around the world.
In their new position, they are accompanied by their active security team Ares and Odin.
We wish Fred all the very best for all his upcoming adventures!
We are now a registered SSI (Scuba School International) Dive Center, offering all level of courses from first time beginner up to professional Assistant Instructor level, as well as many specialties.
All courses can also be conducted as PADI courses!
Gozo, like Malta, offers a vast number of diving sites. Famous for its wrecks, caves, breathtaking tunnels, reefs and bays. It is a perfect place for scuba diving, there is surely something for everyone! No wonder, the Maltese Archipelago has been voted year after year as one of the world's top 3 diving destinations!
If you are about to take your first breaths underwater or are already a highly experienced diver, Gozo offers it, and we can help you choose the right diving holiday for you! Fun dives, diving courses, all-inclusive holiday packages, whatever you are looking for.
The equation is perfect: a 2h30 flight from France, a change of scenery guaranteed on land as well as underwater... Frédéric's knowledge of the sites and their diversity allows the possibility of going from one side of the island to another according to the mood of the sea, always adapted to his level, assures you the fullness of a successful vacation break, made of bubbles of course, but not only.
Fred is really concerned about the smooth running of our stay: change of site every day (shore dives) according to our requests, the weather (wind) and "peaks" in site attendance... Very good visibility and explosive ballads in mineral landscapes that Fred seems to know like the back of his hand. The rest: apartments, restaurant and vehicles pleasantly punctuated our week of diving.
I've always been fascinated by diving, but only made it to advanced level before recurrent issues with ear compensation (or so I thought) made me think it is not the right activity for me... Being well guided and reassured when diving can make all the difference - my Gozo experience removed the self-inflicted stress, and I'm looking forward to my next diving trips. Many thanks to Fred and Islands Tec Dive to make it happen.